Why Choose Stainless Steel Jewelry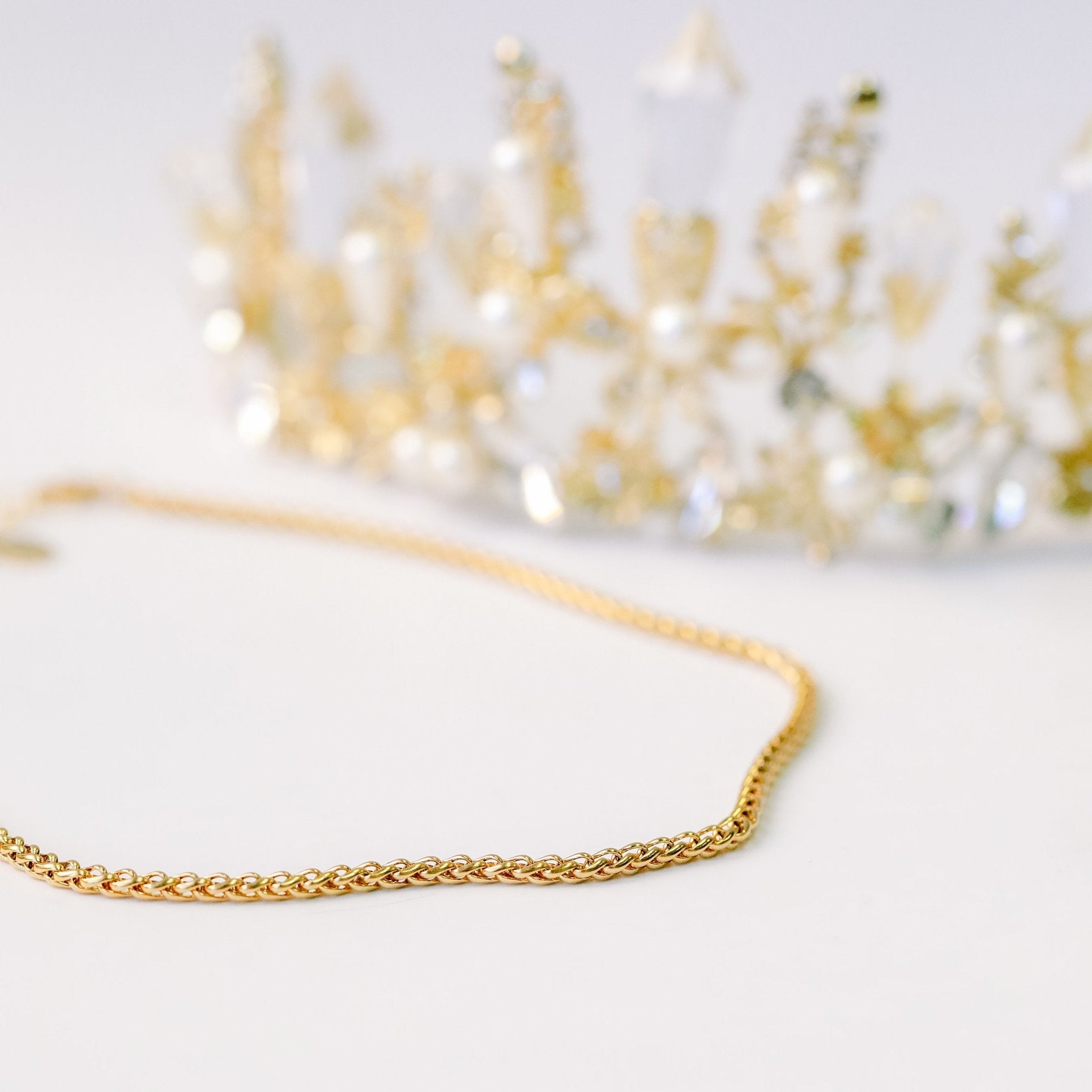 Ok, I'm officially a convert to Stainless Steel jewelry.  The handmade jewelry world focuses so much on gold and silver, but Stainless Steel outperforms both in nealry all categories.  Stainless Steel jewelry is the best choice for many people because it is durable, hypoallergenic, and affordable. It is also a versatile material that can be used to create a variety of different styles of jewelry.
In this blog post, we will discuss the benefits of stainless steel, as well as some tips for choosing and caring for your stainless steel jewelry.
THE BENEFITS
Durability:

 

Stainless steel is a very durable material that is resistant to corrosion and scratching. This means that your stainless steel jewelry will last for many years with proper care.  It is much more durable than gold and infinitely more durable than silver.
Anti-Tarnish:  Stainless Steel is truly anti-tarnish.  Unlike gold filled, which will eventually tarnish, and sterling silver, which will absolutely tarnish, Stainless Steel is naturally anti-tarnish.  You can put it on once and never take it off, even when swimming, exercising, showering and sleeping.
Hypoallergenic:

 

Stainless steel is a hypoallergenic material, which means that it is less likely to cause allergic reactions than other metals. This makes it an excellent choice for people with sensitive skin.
Affordability:

 

Stainless steel jewelry is an affordable option, especially when compared to other precious metals like gold and silver.  When the jewelry maker saves on raw materials, it gets passed on to you, the buyer!
Lightweight:

 Stainless Steel is lighter than both gold and silver.  This makes it particularly good for earrings.
HOW TO CHOOSE YOUR JEWELRY
How do you choose which Stainless Steel jewelry to buy?  It's best to consider:
Color: We offer Stainless Steel in gold or silver.  Gold is always the most popular, but silver is making a steady comeback!
Style: Chunky chains, or delicate layering pieces?  Statement pieces, or casual everyday items?  The choice is yours 🧙‍♀️  
BEST EVERYDAY LAYERING PIECE
BEST CHUNKY CHAIN
BEST SILVER PIECE
BEST CHARM NECKLACE
CARING FOR YOUR STAINLESS STEEL JEWELRY
Stainless steel jewelry is relatively easy to care for, like a "set it and forget it" kind of easy. However, there are a few things you can do to keep your jewelry looking its best:
Clean your jewelry with a gentle soap and water:

 

Do not use harsh chemicals or abrasive cleaners on your jewelry.
Dry your jewelry with a soft cloth:

 It's durable, but it's not diamond!  Use a soft cloth, like a glasses or TV cloth, to gently dry your jewels.

Store your jewelry in a cool, dry place:

 

Avoid storing your jewelry in direct sunlight or near heat sources.
By following these tips, you can keep your stainless steel jewelry looking its best for many years to come.